Henry Knox Bookshelf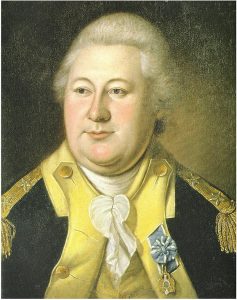 Henry Knox was a bookseller prior to joining the Continental Army and was known for recommending books to his fellow officers.  These are recommended new release titles for your consideration selected by members of the SAR History Committee.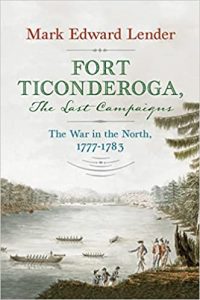 FORT TICONDEROGA, THE LAST CAMPAIGNS: The War in the North, 1777–1783
By Mark Edward Lender, Westholme, ISBN 978-1594163838 (April 28, 2022), 256 pgs., $30
During the War for Independence, Fort Ticonderoga's guns, sited critically between Lakes Champlain and George, dominated north-south communications in upstate New York that were vital to both the British and American war efforts. In the public mind Ticonderoga was the "American Gibraltar" or the "Key to the Continent," and patriots considered holding the fort essential to the success of the Revolutionary cause.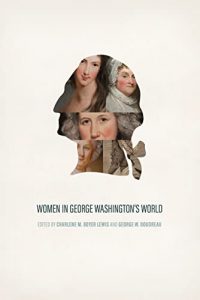 WOMEN IN GEORGE WASHINGTON'S WORLD by Charlene M. Boyer Lewis (Edited by), George W. Boudreau (Edited by), University of Virginia Press ISBN 978-0813947440 (May 26, 2022), 240 pgs., $34.95
George Washington lived in an age of revolutions, during which he faced political upheaval, war, economic change, and social shifts. These revolutions affected American women in profound ways, and the women Washington knew—personally, professionally, and politically—lived lives that reveal these multifaceted transformations. Although Washington often operated in male-dominated arenas, he participated in complex and meaningful relationships with women from across society.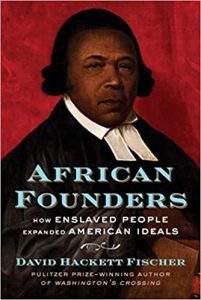 AFRICAN FOUNDERS: How Enslaved People Expanded American Ideals
by David Hackett Fischer, Simon & Schuster, ISBN 978-1982145095 (May 31, 2022), 800 pgs. $40, also available in audio
In this sweeping, foundational work, Pulitzer Prize-winning historian David Hackett Fischer draws on extensive research to show how enslaved Africans and their descendants enlarged American ideas of freedom in varying ways in different regions of the early United States.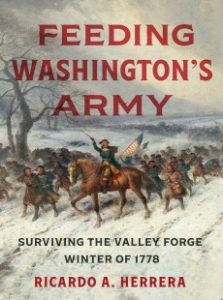 FEEDING WASHINGTON'S ARMY: Surviving the Valley Forge Winter of 1778 
By Ricardo Herrera, University of North Carolina Press, ISBN 978-1469667317
(June 14, 2022) 272pgs., $28, also available in audio
In this major new history of the Continental Army's Grand Forage of 1778, award-winning military historian Ricardo A. Herrera uncovers what daily life was like for soldiers during the darkest and coldest days of the American Revolution, the Valley Forge winter.
Books available at your library, or wherever books are sold. Book descriptions are marketing copy.